Battery Test Service near Deerfield, IL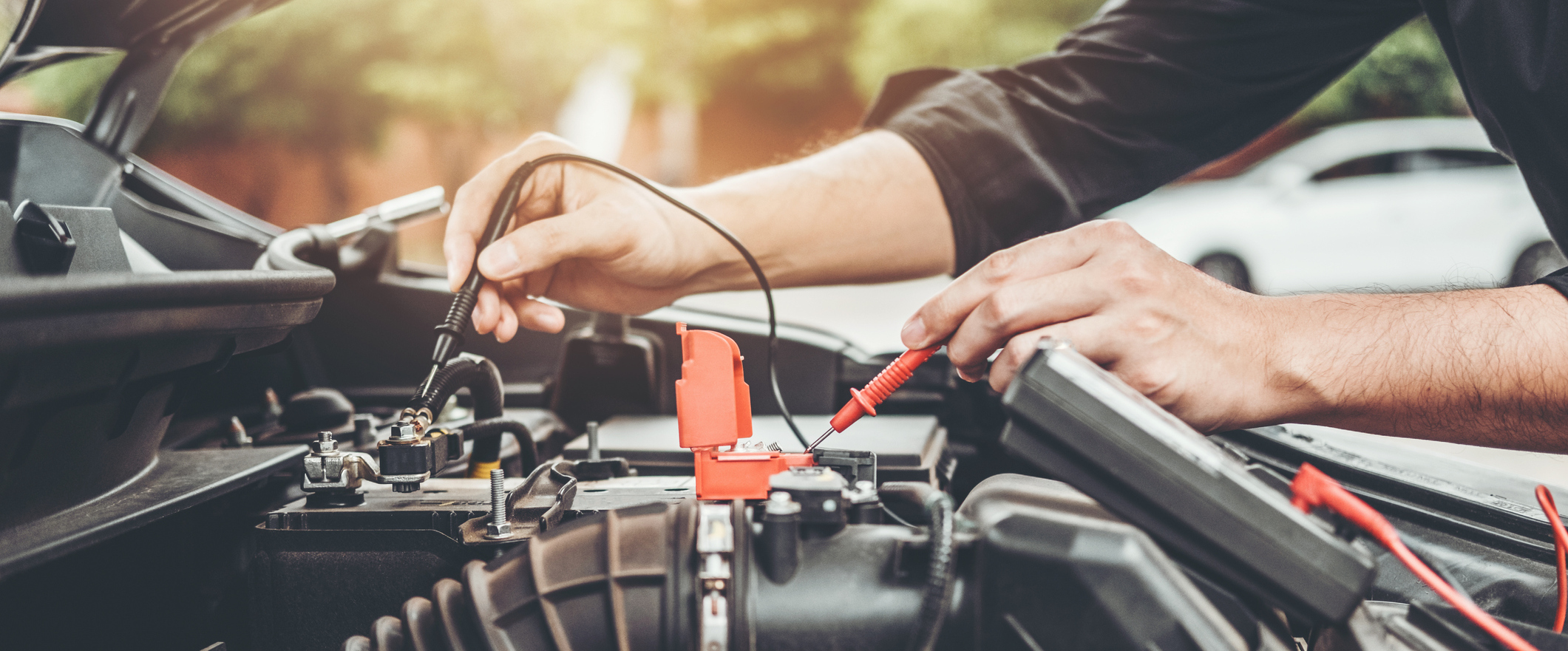 If you've owned a car for more than a few years, it's likely that at one point you've turned the key in the ignition and nothing happened. Whether this was due to accidentally keeping your headlights on or a battery failure, it can be a huge inconvenience since it always happens when you least expect it. If you want to have more confidence in this component, it's crucial to stay up to date on battery test services. You can have one performed today by expert technicians when you stop by Lexus of Highland Park.
Warning Signs
If you're not sure when the last time it was you had your battery tested, we've got a few signs you can look out for. Although it's best to have this component checked before any warnings occur, it's important to know what indicators to keep a vigilant watch for. To start, if you notice your headlights are dimmer than usual, it could be because your battery isn't able to provide sufficient power to your car's systems. Additionally, you may experience a clicking noise when you engage the ignition or notice a slow crank. On top of that, you may see corrosion around the battery terminals when you give it a visual inspection. If you've noticed any of these signs, be sure to stop by and see our team in the near future.
Timeline
When it comes to battery tests, most of our mechanics will tell you to have them performed twice a year. If you keep up with this timeline, you can be sure this component will be reliable each time you need to use it. We can't forget to mention that people who live in fluctuating climates will want to have this operation handled in late fall and late spring, since the following seasons are usually the toughest on your battery. If we test your battery and find it to be close to the end of its lifespan, we'll recommend that you swap it out for a new one. You can expect this to occur around every five years depending on the conditions you live in.
Service Department
When you stop by to meet our team, they'll immediately get to work. Our Service Department will first touch base with you to see what your concerns are. From there, they'll take a look at your ride and the recommended manufacturer maintenance timeline to see if there's anything else that might need attention. After filling you in, you can stretch back and relax in our lounge while we get to work. Battery tests and swaps are relatively short procedures, so you can be sure you won't have to use your whole day to fix up your ride. Before your visit, take a look at our online coupons to see if you can save money when you drop by.
For a battery test service near Deerfield, IL, visit Lexus of Highland Park! You can find us conveniently located at 2930 Skokie Valley Road in Highland Park, IL. See you soon!

Sales Hours
847-282-4874
| | |
| --- | --- |
| Monday | 9:00 am - 8:00 pm |
| Tuesday | 9:00 am - 8:00 pm |
| Wednesday | 9:00 am - 8:00 pm |
| Thursday | 9:00 am - 8:00 pm |
| Friday | 9:00 am - 6:00 pm |
| Saturday | 9:00 am - 5:00 pm |
| Sunday | Closed |
Testimonials
CARGURUS
7-16-2020
GOOGLE
7-12-2020
GOOGLE
7-8-2020
CARGURUS
7-5-2020
GOOGLE
6-20-2020
GOOGLE
6-5-2020
GOOGLE
6-4-2020
GOOGLE
6-1-2020
GOOGLE
5-26-2020
YELP
5-24-2020
CARGURUS
5-24-2020
"Not great"
DEALERRATER
5-4-2020
CARGURUS
4-17-2020
GOOGLE
3-23-2020
GOOGLE
3-15-2020
YELP
3-15-2020
GOOGLE
3-1-2020
GOOGLE
2-28-2020
YELP
2-21-2020
YAHOO
2-21-2020
GOOGLE
2-20-2020
YELP
2-18-2020
GOOGLE
2-7-2020
GOOGLE
2-3-2020
GOOGLE
2-2-2020
GOOGLE
1-24-2020
Read More